Wireless Smart Meat Thermometer for BBQ and Kitchen
Whether you're a home cook or pro chef, it's a best tool for cooking meat perfectly every time, it makes overcooked meats a thing of the past.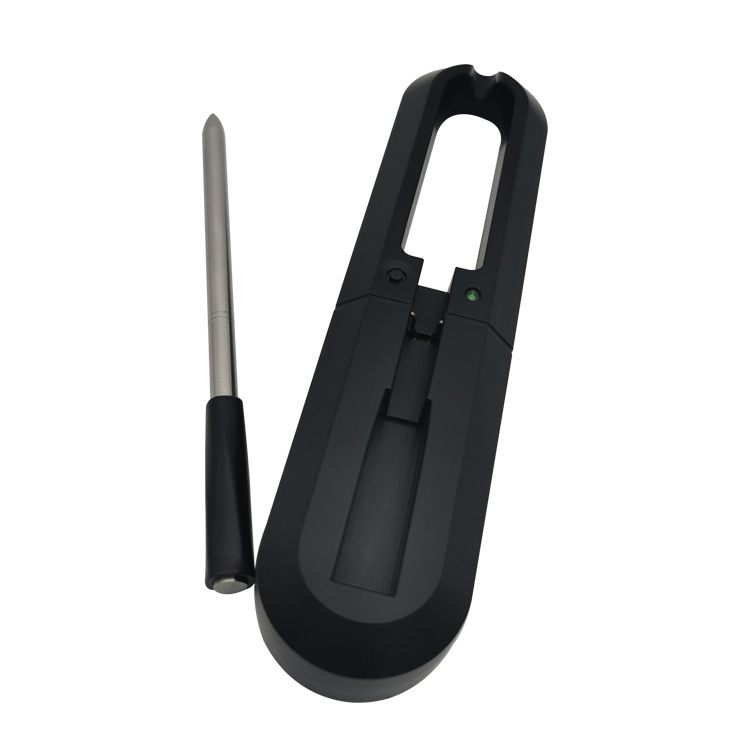 SH253D
Over 10m Wireless Range
SH253D is the best truly wireless smart meat thermometer. Along with the app, it will help you cook the juiciest steak, chicken, turkey, fish or other meats perfectly every time for every occasion, whether it's in the oven, the smoker, the grill, or on the stovetop.
Features
100% Wire-free: No wires. The best truly wireless smart meat thermometer.
2 Sensors, 1 Probe: Dual temperature sensors can monitor internal meat temperature and ambient. (Food Temp Range: 0~100℃, BBQ Ambient Temp Range: 0~300℃ )
Guided Cook System: Walks you through every step of the cooking process to guarantee perfect and consistent results.
Connectivity Suite: Monitor your cook from a phone or tablet over Bluetooth.
Designed for Magnetic Backing attaches to any metallic surface.
Charges the probe with a single AAA battery.
Lonn remarks:
As with most kitchen devices, there are dozens of varieties of meat thermometers to choose from. Different types of thermometers—such as analog or digital and those that have long probe or a shorter one—are best suited for different purposes.
In order to determine the best meat thermometer for you, it's important to contact us!
Xi'an Lonn M&E Equipment Co., Ltd.
Business Type:Manufacturer
Product Range:Testing Equipment , Test Instruments , Household Thermometers
Products/Service:Cable Tracker , Pressure Transmitter , Thickness Gauge , Hygrometer Thermometer , Digital Food Thermometer , Wireless Meat Thermometer
Certificate:ISO9001 , CE , FCC , FDA , RoHS , TUV , EMC , MSDS , NSF , REACH , Test Report
Company Address:12th South of Chang'an Road, Yanta 710061, Xian, Shaanxi, China


Previous: Intelligent Thermostat MH1823